Books for sale on this site, go to the Order form Section
Books that I have authored ou co-authored or those for which I have assumed the direction of the collective or been part of a collective of less than 10 authors.
The cost is very reasonnable and excludes postage.
I'll let you know
Not much has happened in my literary life on the English side... since my Presentation for Haiku Canada Week End in Ottawa in May 2014. If something happens, I'll let you know.
Free reading but the reproduction...
All texts* on this Web site, signed by Janick Belleau, are available to Internauts... as long as, in all reproduction, written or verbal, the name of the author and the source are quoted.
* The word "texts" comprises feature articles, reviews, interviews, presentations, poems, prose, etc.
Note written on November 8, 2016 but applicable for all texts.
Stepping down from Editorial Team, Gusts Tanka Canada
Since beginning of 2014 (issue 19), JB was a member of the Editorial Team of
Gusts Tanka Canada
, journal edited by poetess from Vancouver,
Kozue UZAWA
.
This Canada's First English Tanka Journal is a biannual publication. To visit the site, please click on
Gusts Tanka Canada
New info
: My last assignment, before stepping down, ended five years later with the issue 28.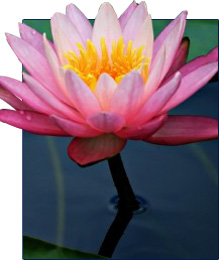 You find on this site feature articles, book reviews, interviews and presentations by Janick Belleau (JB). Articles and presentations (those published / delivered in English) deal mainly with the contribution of women insofar as the advancement of haiku and tanka in Canada, France and Japan.

There is also an English Media section and an Order Form regarding the personal collections of the author and the anthologies or collective works she directed.

A Calendar of events since August 2007 is included.